We are so grateful to Tampa Prep alumna Eunice Kindred, '98, who donated two of her beautiful works of art to our 2021 Gala.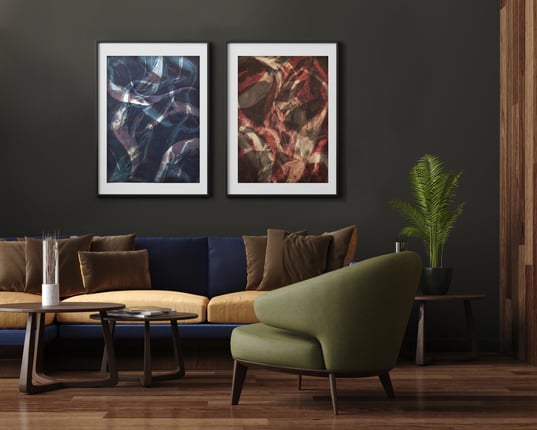 Moody, fleeting, and floating in a realm merged of land and sea, Seasons is her special, one-of-a-kind collection of monotype prints that examines the passing effects of seasons on our environment. Creating monotypes involve a combination of printmaking, painting and drawing. The result: spontaneous, unique prints that are created by rolling and painting oil-based inks onto blank metal plates, and passing them through a press; transferring ink to paper.
Born in the Philippines, Kindred, '98 found success early as an exhibiting artist, a nationally-recognized amateur bowler, and young entrepreneur even during her time as a student at Tampa Prep. She received a BA with honors from Harvard University's Visual and Environmental Studies program followed by study in the graduate publishing program at Columbia University. Now an award-winning advertising creative director, Eunice continues to fuse her creative boundaries and talents between music, movement, and art. Her work has been exhibited in a solo exhibition in New York City as well as at the Tampa Museum of Art, the Capitol building in Washington DC, and in private and commercial collections.
She lives and works in New York City with her husband and two daughters.
See more of her work at www.artbyeunice.com
Instagram: @artbyeunicekindred