Both Mrs. Laura Bridges-Pereira and Mrs. Janet Lainé's had exciting activities in their French classes.
Last week, French students in Laura Bridges-Pereira and Janet Lainé's classes celebrated La Toussaint (All Saints Day), a French holiday where individuals visit cemeteries to place flowers on the graves of loved ones. For this day, both teachers' classrooms were transformed into the Catacombs. In Paris, the Catacombs are underground ossuaries that house the bones of more than 6 million people and were built when Parisian cemeteries were overflowing in the late 1700s.
In small groups, students entered the candlelit classrooms with flashlights and went on a scavenger hunt of sorts to visit the "tombs" of famous French people.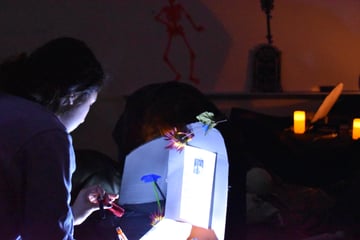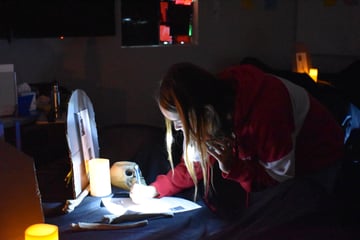 Using their interpretive reading skills (and listening skills for AP), the students had to decipher information about individuals such as author and poet Victor Hugo, singer Edith Piaf, and historical figure Joan of Arc, to determine the code to learn their names.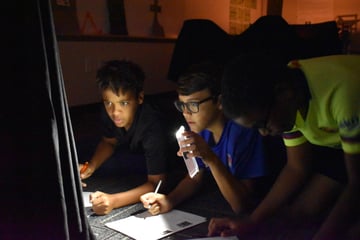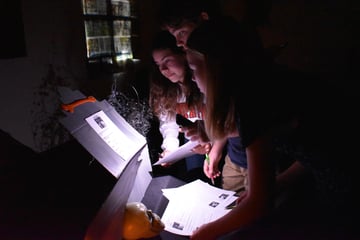 While one group worked on this task, others were watching a short French video and answering questions at GoFormative. In Mrs. Lainé's class, students also had the opportunity to experience the Catacombs in virtual reality through the use of the Oculus Go's and the assistance of Mrs. Lewis,
technology integration specialist.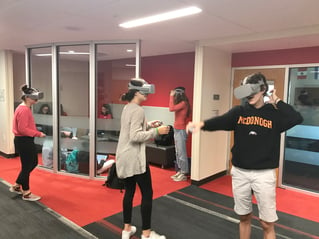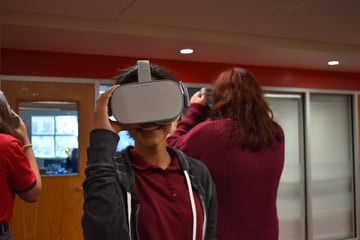 Even more, in the spirit of Halloween, Mrs. Lewis found a short VR haunted room for students to experience, and then they reflected on the experience in French using GoFormative to record their thoughts. From this experience, students were able to "go beyond" the boundaries of traditional learning and have fun while doing it.
Learn more about Tampa Prep's innovative classroom environment.