Tampa Prep's 2020 Golf Outing was held at Saddlebrook Resort on Saturday, October 15. The event kicked off with a reception Friday evening to thank our sponsors:
Tournament Sponsors - Northern Trust and The Lukasik Family
Terrapin Sponsors - Danahy & Murray, Anddrikk & Rena Frazier and Michael & Ramona Shimberg
Tee Sponsors - BEMER Group, Brand Tax Group, iConstructors, Hepner Architects, Live the Dream Travel, Bud Meadows, and Scott & Carrie White
Special thanks to Dunkin Donuts for providing breakfast and Jimmy John's for donating sandwiches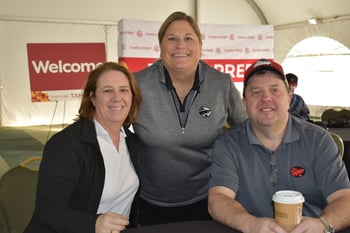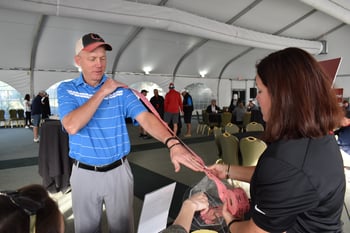 Saturday, golfers enjoyed a beautiful day on the course. Throughout the day, golfers could purchase raffle tickets for the chance to win great prizes such as a fishing charter with an experienced captain, Lightning tickets, Tampa Prep gear, or another day of golf at Saddlebrook.
They also had some fun on hole 3 where Dialed In Golf Solutions provided a swing analysis for all players that showed their ball speed, yardage and arc. The day concluded with an awards luncheon recognizing team and individual winners, including 14-year-old Samantha Paradise who beat out all the adults with the longest drive of the day! Congratulations to all our tournament winners!
1st Place - Tampa Prep alumni Ryan Griffin '08, Steve Shlemon '08, Cory Kleinman '12, and friend Derek Thibeau
2nd Place - Trustee and Current Parent Julius Davis with friends Terry Mack, Michael Tayler, and David Sereke
3rd Place - Dan Honegger of Northern Trust with Tony Muniz, Gary Langton, and Kevin Casey
Longest Drive: Men - Ryan Griffin '08 / Women: Samantha Paradise
Closest to the Pin: Dan Honegger
Below, enjoy photo highlights from this year's Golf Outing which helps support Tampa Prep's mission to prepare students for a life with a higher purpose than self. We appreciate our lead sponsors, Northern Trust and The Lukasik Family, as well as all of the donors, golfers and staff who helped make this event a success!