Although each school year is unique, at Tampa Prep they all begin the same way. Before classes begin and studying starts, the Prep community — students, teachers, administrators, alumni, parents and trustees — puts on formal attire and gathers for Convocation to set the tone for the coming academic year.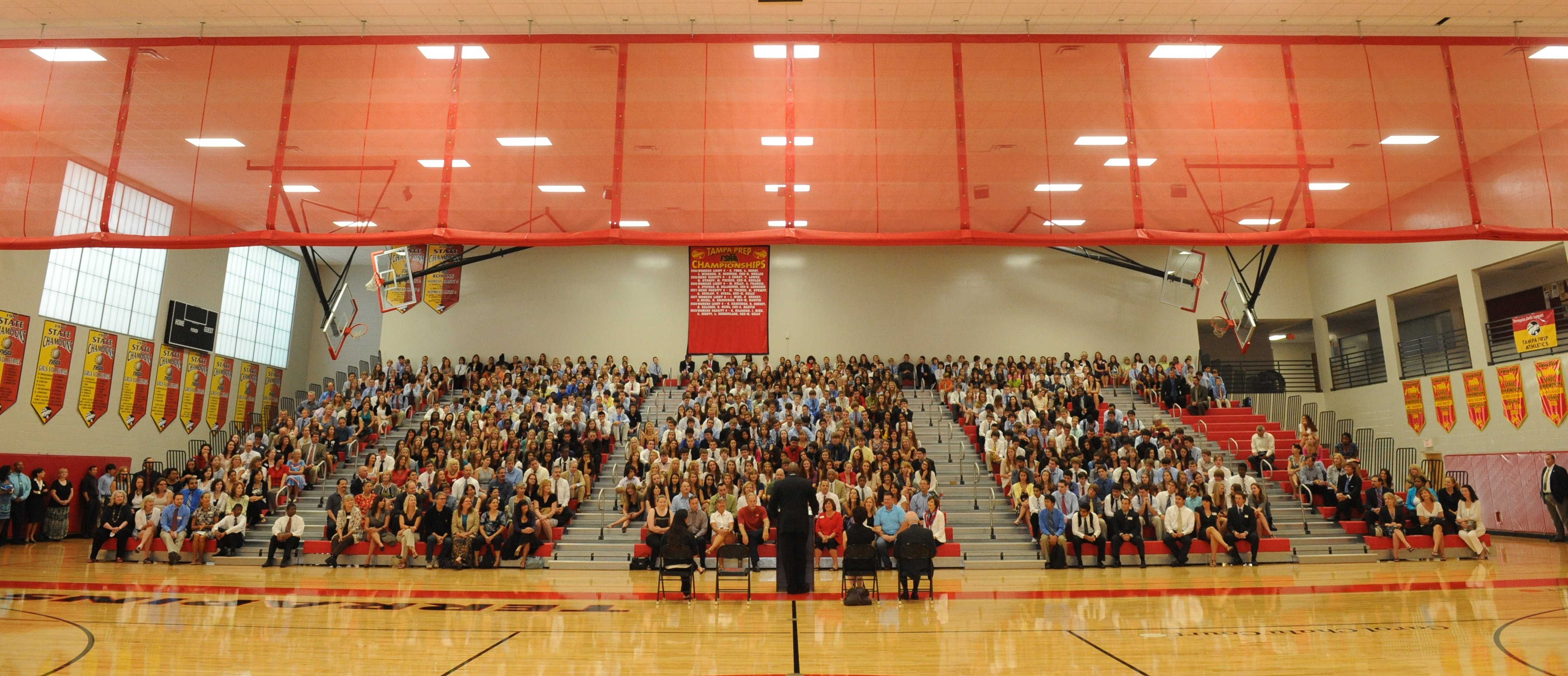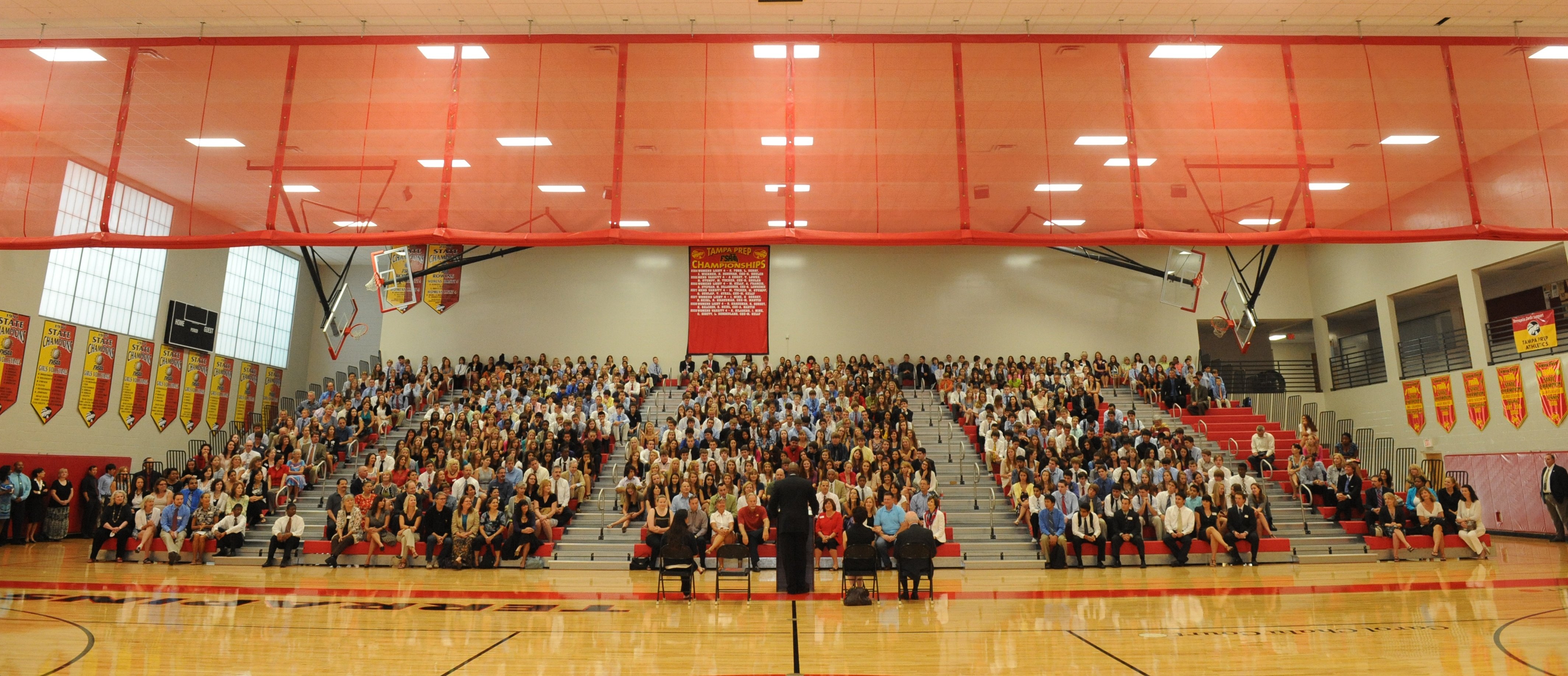 "I liken it to a pep rally to start the school year," Associate Head of School Joe Fenlon says. "It's a feel-good opportunity and the first time when all seven grades are on campus together."
As a student, returning to school and structure after the freedom of summer vacation was always rough. Getting in back-to-school mode required a bit of a change in mindset and putting on a suit for the first day of class always seemed to kickstart the process. From the attire to the all-school assembly, Convocation was my wake-up call for the coming school year. And given the day's history, it is likely I am not the only Terrapin who felt this way.
A start-of-the-year assembly always existed in one form or another at Tampa Prep, but it has evolved alongside the School over the years.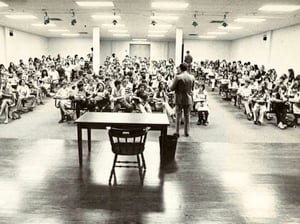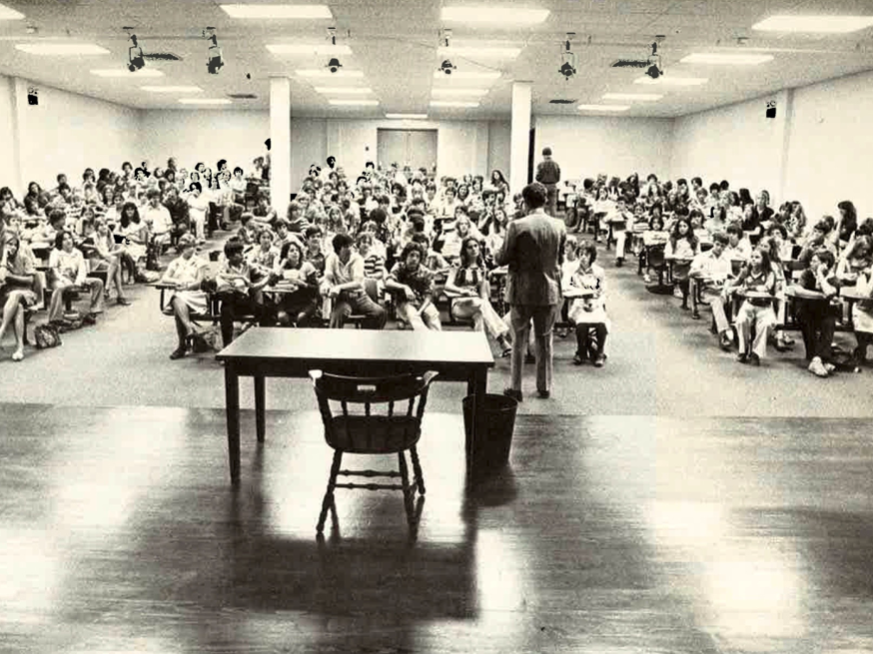 "Thirty-eight years ago, I started 10th grade in my first year at Prep," Board of Trustees President and alumnus Matt Danahy '79 recalled at Prep's 40th Anniversary Convocation in 2014. "Like you, I sat in an assembly for the opening of the school year — but not an assembly quite like this…"
Danahy spoke to a crowd that was easily accommodated by the spacious Walter Athletic Complex, but when he was a student at Prep, assembly was held in an average-size lecture hall on the University of Tampa's campus. [image above from 1977's opening Convocation]
Over the years, more has changed than just the venue.
In 2000, Prep's back-to-school assembly was was made a more formal opening to the school year and officially dubbed Convocation. Dress attire became the standard, guest speakers were invited and individuals with a longstanding commitment to the School were recognized via various awards and distinctions.
The same format holds to this day, with opening remarks from the Head of School, President of the Board of Trustees and Student Council President often setting a theme for the year.
Head of School Kevin Plummer says if he chooses to introduce a theme, it is based on a success from the previous school year or an opportunity for the coming year. For example, the theme "We Are Tampa Prep" was inspired by the Prep pride Plummer observed the preceding school year.
"One of the successes was the organization of school spirit at the student level, and I really wanted everyone to be a part of that," Plummer explains.
Speeches aside, Convocation brings all students together on campus for the first time and stands as an important Prep tradition, providing a symbolic start to the school year.
"I think it's a perfect way to begin a school year," Plummer says. "To have our community fully assembled, looking good in their dress attire, creating a sense of welcome, renewal and reconnection makes the morning – and the entire day — amazing."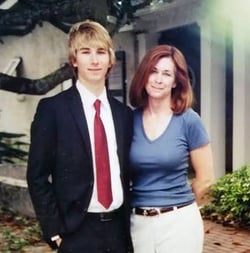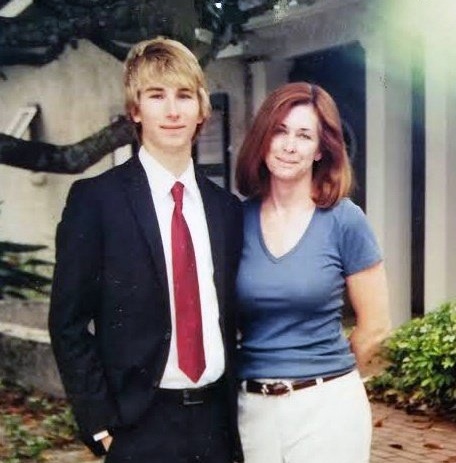 And, of course, we all have our own back-to-school traditions. From pre-kindergarten through high school, and even a year or two in college, my mother insisted on — and got — a first-day-of-school photo. I thought it was a hassle at the time, and I would begrudgingly pose. But, like Convocation, it was part of the routine and returning to school without it would have felt strange. Years later, I'm just happy to have the photos.