Dance For A Chance is a completely student-led initiative that organizes a dance marathon to raise money for Shriners Hospital for Children. For those not familiar with Shriners, it focuses on treating a wide range of pediatric orthopedic conditions and the services are provided regardless of the families' ability to pay. This year, the money we raised specifically helped support their custom wheelchair lab. I am beyond proud to report that our amazing, hard working committee raised over $75,000 to help the Shriners kids and their families!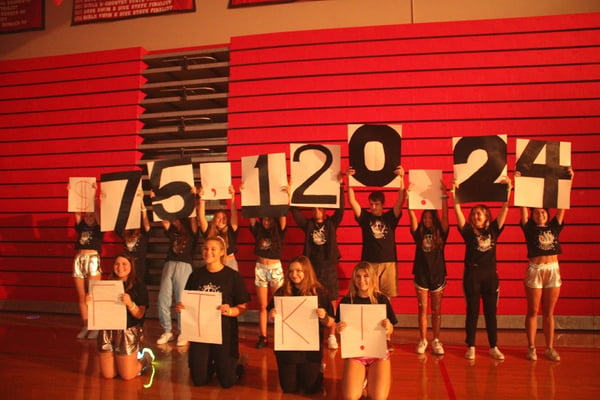 Our big event, held on Saturday, Nov. 9, was a blast. The music was pumping, the lights were flashing, and people were dancing all night (a special shoutout to Streetlaced Productions for transforming Tampa Prep's gym into a dance club that rivals any other venue!). I can confidently say the night was a success!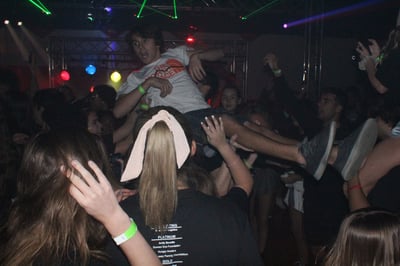 I and my Co-Presidents, Avery Mills and Haley Harris, agree that Dance For A Chance has been one of the most meaningful experiences of our high school careers. It has been intense, all consuming, exciting, stressful, infinitely rewarding, and most definitely a learning experience. Among the countless takeaways we have, here are a few things we've learned. Running an event like this requires:
WORKING WITH THE RIGHT PEOPLE. Our committee was a strong team with a common work ethic, who all felt passionate about the cause. Communication was key. We collaborated on everything from marketing and promotion on social media, give back nights, bake sales, t-shirt design, and so much more. We played to our strengths, gave each other the benefit of the doubt, and had each other's backs.
COMMITMENT AND DEDICATION. Things come up... a lot! We were all busy with school, activities, family, friends, and other obligations. We had to prioritize, manage our time, and balance our interests.
VISION. Picturing what the actual event was going to look like as well as a vision of the goal we wanted to achieve took lots and lots of brainstorming. We were constantly coming up with new and creative ideas.
ORGANIZATION AND PLANNING... a lot! Putting on an event like this requires seemingly endless coordination, emails, texts, meetings, checklists, follow up, thinking ahead, anticipating needs, and potential obstacles.
ATTENTION TO DETAILS. We tried to oversee everything, but at times, things were overlooked and mistakes were made. We had to accept that things happen and that's just how it goes sometimes. So we just did our best and kept moving forward.
FLEXIBILITY. We had to adapt to changing circumstances and adjust as needed--an important "life skill" according to our parents.
A VILLAGE. For us, this experience has exemplified the meaning of the phrase "it takes a village." It is important to reach out for help when needed and it's touching to know that we are surrounded by such a loving and supportive community. Every effort, every contribution, and every bit of support is important. It all matters and it all makes a difference.
The biggest takeaway for us? It was all worth it! We were all grateful to have had this opportunity and are excited to see what this incredible group does next year!