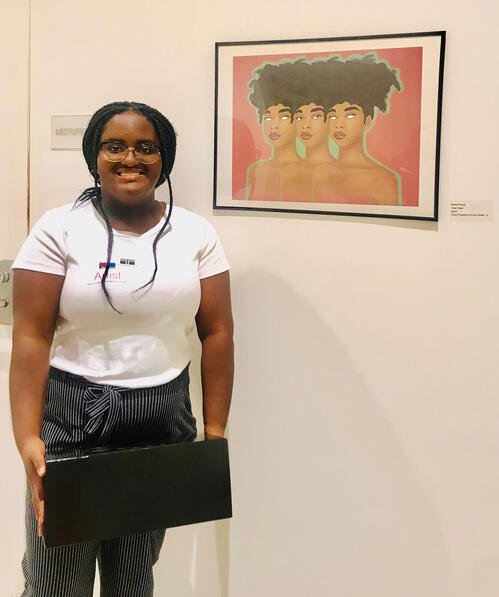 LEFT: Alexis Frorup '20 received 3rd place for her piece Triple Threat.

The fourth annual Fall Student Exhibition Invites teens from across the Tampa Bay community to create original artwork for the opportunity to be displayed in a themed exhibition at the Tampa Museum of Art.
This year the exhibition theme was "Past, Present, Future". The Museum accepted works that represent either the past, present, future, or any combination.
Twenty-eight (28) works were chosen from Tampa Prep students out of 60 submitted.
Please congratulate the following students whose work appeared in the exhibit:
Lilly Berry '20

Alex Frorup '20

Johanna Kunz '23

Wren Livesay '20

Alex Paglieri '20

Michelina Schach '21