In 2018, Tampa Prep's Medical Explorers Club formed a new partnership with Tampa General Hospital that will provide students with unique professional opportunities.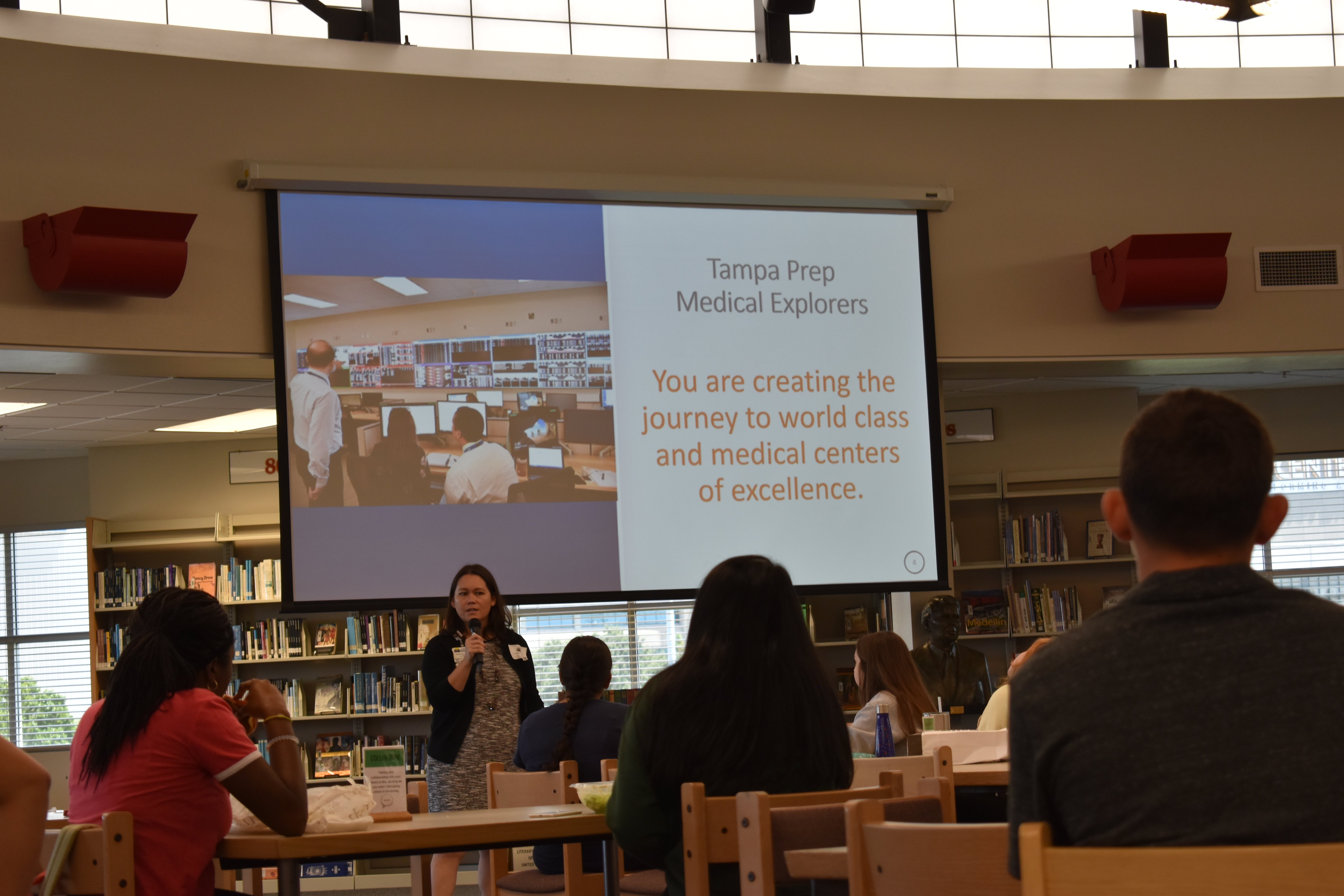 Tampa General Hospital (TGH) is a level-one trauma center that serves patients from 23 surrounding counties. Throughout the year, TGH will bring speakers to meet with the Medical Explorers Club based on student interest. Also, students will have the chance to participate in volunteer opportunities leading up to an on-site day of learning for club members.
The Medical Explorers Club is the first of its kind, and the Tampa Prep students who are a part of it will be the first to join TGH's new Junior White Coats Program. The goal of this program is to work with high school students in the area and spark an interest in a variety of medial professions. They want to provide students with more hands-on experiences to fully immerse them into the medical profession, whether it's learning about hospital administration or shadowing a member of their medical staff.
This volunteer opportunity will provide a pathway for motivated seniors to work at TGH during their Senior Internship in May shadowing many different jobs throughout the hospital.
The first speaker of the year will be Dr. John Schweiger. He will speak on the topic of Critical Care Medicine. Students who are interested in joining Medical Explorers Club or have questions should contact students Claudia Silver or Maggie Babbitt.
Following Dr. Schweiger, Dr. Amy Weiss, a pediatric physician and Associate Professor of the College of Medicine at USF working in conjunction with TGH, presented to the club. She outlined the process of becoming a doctor, from high school graduation through a basic four year college degree, medical school, internships, residencies and a fellowship specialty if desired. She touched on her personal experience, and didn't hold back in explaining that it's a long, grueling process that includes many exams. "It's all worth it in the end though," she said, "because it can be extremely rewarding if that is where your passion lies."