In an effort to do what I can during this global pandemic, I have been sewing for
Mask Makers of Tampa Bay,
which donates masks to local hospitals. Some of my cotton cloth masks have gone to St. Joe's Hospital, and now I am sewing special surgical masks for Tampa General Hospital.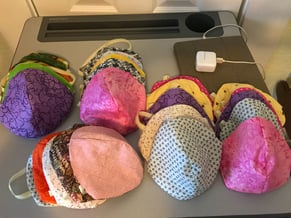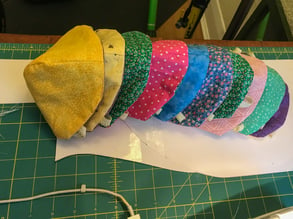 I have also donated cotton masks to Empath Partners in Care. I quilt, so I have lots of fabric, even a Simpson's print!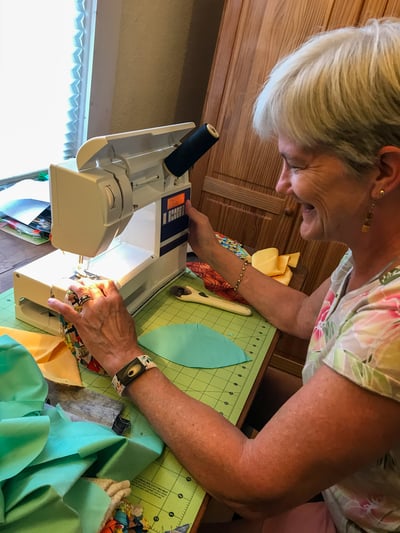 In keeping with the
School's mission
, I'm just doing my best, trying to
create
,
aspire to excellence
and
go beyond
to help out the community. This past weekend I spent about 16 - 20 hours on these masks, and have sewn about 75 masks of all different types. Surgical masks take longer because they are made out of a fabric recycled from the operating room fabric that keeps instruments sterile. I've had to make bias tape for those - that took a while! The elastic I'm using was donated by a Seminole Heights community member.
It's a great cause, and of course, I couldn't have dedicated the time without the support of my dear husband (History and Social Sciences teacher Andrew Hill).