Caden Schmidt '21 won 1st Place - Water Media for her piece, Two Selves.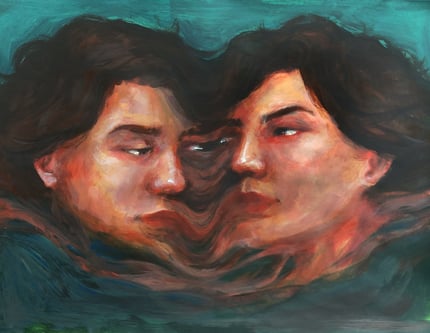 This annual high school art exhibition features exemplary work created by high school students throughout the 14th Congressional District and Hillsborough County.

Students compete for two top prizes: the Museum Choice Award and the Congressional Choice Award. Caden's artwork, selected for the Congressional Choice Award, will continue to represent the district in the National Congressional High School Art Competition, hanging in the Cannon Tunnel of the U.S. Capitol for one year.
Additionally, Caden will receive a trip to Washington, D.C. to attend the National Awards Ceremony in June 2020.
Please congratulate the following students whose work also appeared in the exhibit:
Lilly Berry '20

Alexandra Cahn '20 (High Voltage)