This past weekend Tampa Prep Senior Hope Guzzle helped organize a non-partisan voter information concert to expand the dialogue surrounding gun violence and increase the number of young voters in Tampa Bay.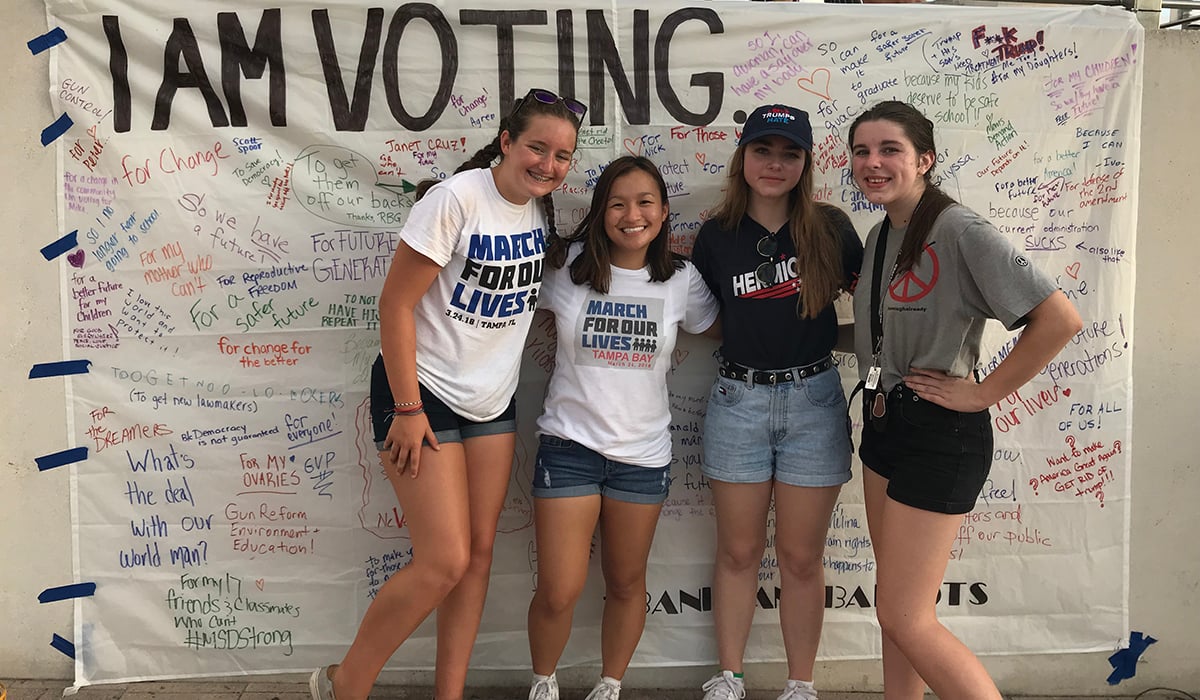 "Bands and Ballots" was organized by March for Our Lives Tampa and held at Curtis Hixon Park. This event was organized to create a friendly environment to encourage people to register to vote and continue the conversation about how best to prevent gun violence.
This event brought many groups within the community together for an important cause. HeadCount, a group that specializes in voter registration, had stands available to concertgoers as well. There were also politicians and activist speakers as well as many local bands, performers and food trucks that all came together for the event.
Along with helping organize this event, Hope has been very active in helping to increase the number of young voters in Tampa Bay. This year she started Politics at Prep, a non-partisan club that she hopes will help educate the Prep community on the importance of young voters. Throughout the year, she hopes to bring in speakers to help students learn how they can get involved as well as to continue the discussion on important issues that our country is facing.