Even though school is shut down, and virtual learning is not up and running yet, that does not mean we cannot do some learning for fun and individual development.
My son, sophomore Stephen Curtis, is using this time to explore his interest in screenwriting. Using MasterClass, a sign-up website with a monthly subscription, Stephen enrolled in a video course titled The Art of Screenwriting. The video lecture is taught by Aaron Sorkin, screenwriter for "A Few Good Men", "Moneyball" and "The Social Network" to name a few.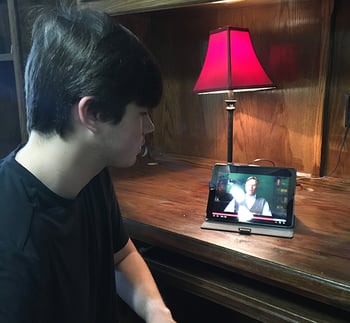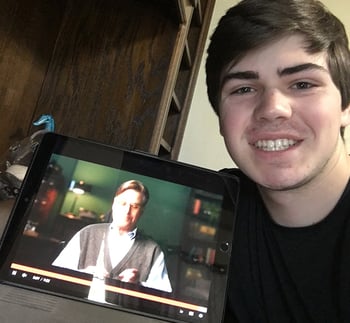 We are grateful for this chance to learn outside the box. In the past two years since we've joined the Tampa Prep community, our mindsets have shifted toward a focus on self learning and tech access. WE ARE . . . TAMPA PREP!
-- Heather Curtis, mom to Stephen '22