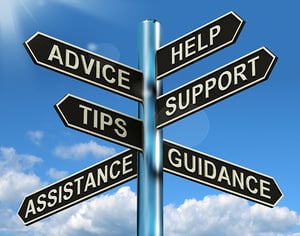 Summer is just days away, and we know both kids and adults are ready for a much-deserved break. It's important to run, play, vacation and relax this summer. Experts agree that kids who come back to school relaxed and rested are often the most ready to learn. Researcher Peter Gray specifically discusses the importance of unstructured play for children of this generation in his TedED talk, The Decline of Play.
For middle school and high school students who are struggling with school, however, we recognize that summer is sometimes the only time to focus on intervention without the burden of additional homework. As the emotional and academic support counselors at Tampa Prep, we'd like to share some individual and group programs in the Tampa Bay area that aim to help students struggling academically and socially.

This list was compiled to help families connect with well-established resources in the Tampa Bay community. Tampa Prep is not promoting, endorsing, affiliated with, sponsored by, or in partnership with any of the following organizations.
ACADEMIC SKILLS
LindaMood Bell Learning Center
Research-based, individualized, structured reading and math intervention for students who are struggling. They serve students with dyslexia, autistic spectrum disorder, or language comprehension issues, or no label/diagnosis at all.
The University of South Florida Summer Reading Clinics
Summer reading clinics for incoming Middle School students and Upper School students all over South Florida.
Tampa Day School
Individualized, research-based, intensive summer reading intervention. If you have questions about their program, would like to tour the facility, or schedule a preview of their program before registration, call (813) 269-2100 x103 or email Tutoring@tampadayschool.com.
Dianna Cessna, M.Ed. of Effective Teaching Group, LCC
A local NILD licensed educational therapist and expert in dyslexia. She offers educational therapy sessions, remediation for reading, and also teaches small group remedial writing courses in the summer for adolescents. Call or text (813) 957-4237.
Dr. Norrine Russell
A local specialist in executive functioning who offers workshops for students and their families with ADHD or Executive Functioning difficulties. She offers a summer program that focuses on identifying students strengths and building confidence through leadership. (813) 508-2367 | norrine@norrinerussell.com
SOCIAL/EMOTIONAL SKILLS
All About Speech and Language
Social skills therapy through teen social group sessions. (813) 616-4004
Serene Mind Therapy
Specializes in therapy for adolescent social skills, depression, and anxiety. (813) 419-3629
Brandon Area Psychology Associates
Middle School Girls Group focuses on self-esteem, body image, and friendship issues
Support group for Parents of Children on the Autism Spectrum
Tampa Bay Family Therapy
Offers group therapy to focus on improving interpersonal skills, social awareness, behavioral control in group situations, problem-solving, sportsmanship, and communication skills. (813) 875-8970
Rogers Behavioral Health
Intensive therapy and intervention for adolescent depression, anxiety, OCD, eating disorders, addiction, and even a special program for teens with Autistic Spectrum Disorders (ASD) who suffer from anxiety and depression. (813) 498-6400