Tampa Prep welcomed Carl Wilkens back to our campus on Tuesday, September 24.
Wilkens is an internationally acclaimed humanitarian and activist. In 1990, Wilkens moved to Rwanda to serve as the director for the Adventist Development and Relief Agency. When the genocide began in April 1994, Wilkens was the only American to remain in the country, though thousands of expatriates evacuated and the United Nations pulled out most of their troops. Venturing out each day, Wilkens worked his way through roadblocks of soldiers and civilians armed with machetes and assault rifles in order to bring food, water, and medicine to orphans trapped around the city. His actions saved the lives of hundreds.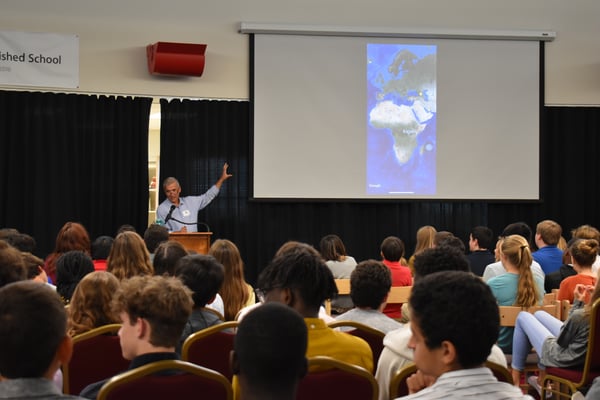 Mr. Wilkens spoke during each class period to ninth grade students, Upper School History classes and other interested students. He began his discussions by describing what brought him to Rwanda and what factors influenced his decision to stay.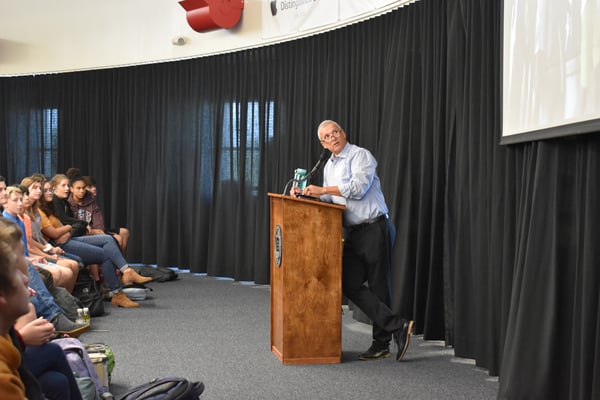 Mr. Wilkens explained that "Genocide stems from thinking that says, my world be better without you in it." The students appreciated Wilkens's willingness to address challenging topics, including why he worked with the killers to get supplies and traveled through Kigali during the genocide. While taking questions from the students, practical applications were made connecting his stories from Rwanda with the challenges we face every day, inspiring and equipping students to stand up against injustices at home and abroad.