The Peifer Library is so much more than a room containing a collection of books. It is a place where magic happens on a weekly basis during Maker Mondays. Middle and Upper School students learn new skills and work on creative projects in the IDEA lab.
Every Maker Monday has a different theme. One week it's making paper circuits with tiny LED lights. Another week students can learn about 3D printing and create designs that are printed out on one of the three 3D printers in that room. Sometimes the projects are more low tech, such as designing landscapes out of cardboard or creating art from recycled books.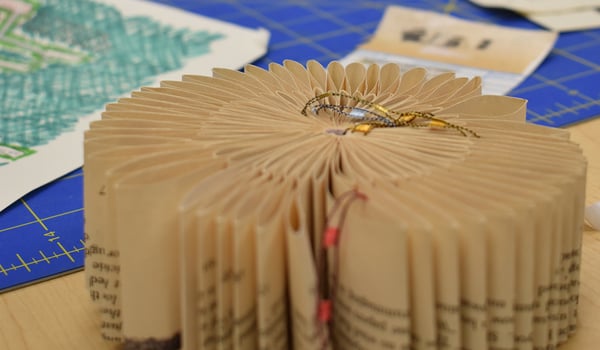 Since Maker Mondays have been so successful, this semester Mrs. Rendina also started Techie Tuesdays on select weeks, during which students dive into virtual reality and 3D design. The goal of these days dedicated to "making" is to support student creativity, explore a variety of STEM and art-related topics and have tons of fun doing it.