Middle School students raised $5,860 for Cornerstone Ministries with the Wonder Walk and sixth grade car wash.
The money raised will go toward early learning scholarships at The Rosa Valdez Early Childhood Learning Center. These funds assist in offsetting the cost of childcare including, but not limited to, childcare for the children whose parents make too much money to qualify for government assistance. The Rosa Valdez Early Childhood Learning Center is able to offer a quality education and nutritious food on a sliding scale fee.
The advising groups that collected the most by grade, Seary, Embry and Cook, were rewarded with a pizza lunch and presented the check to Cornerstone.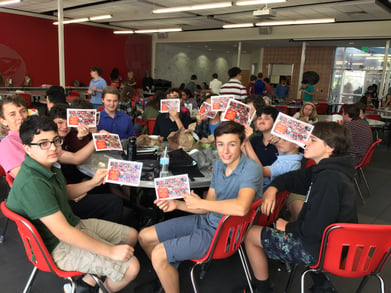 All students collecting $50 or more had their photo taken with the donation check and were entered into a drawing for a bowling party. Winner was sixth grader, Stella J.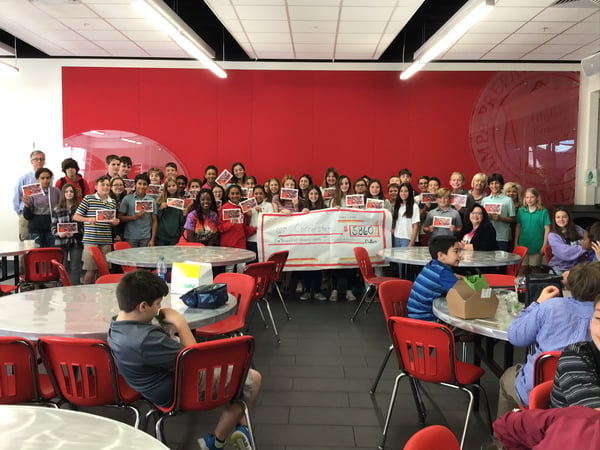 We are proud of these activities that facilitate the continuation of promoting a culture of giving back to the community within our school.