Mrs. Cayon's 8th grade Science classes embarked on a journey to learn the structure of matter through immersive VR explorations of the Arctic and Antarctica.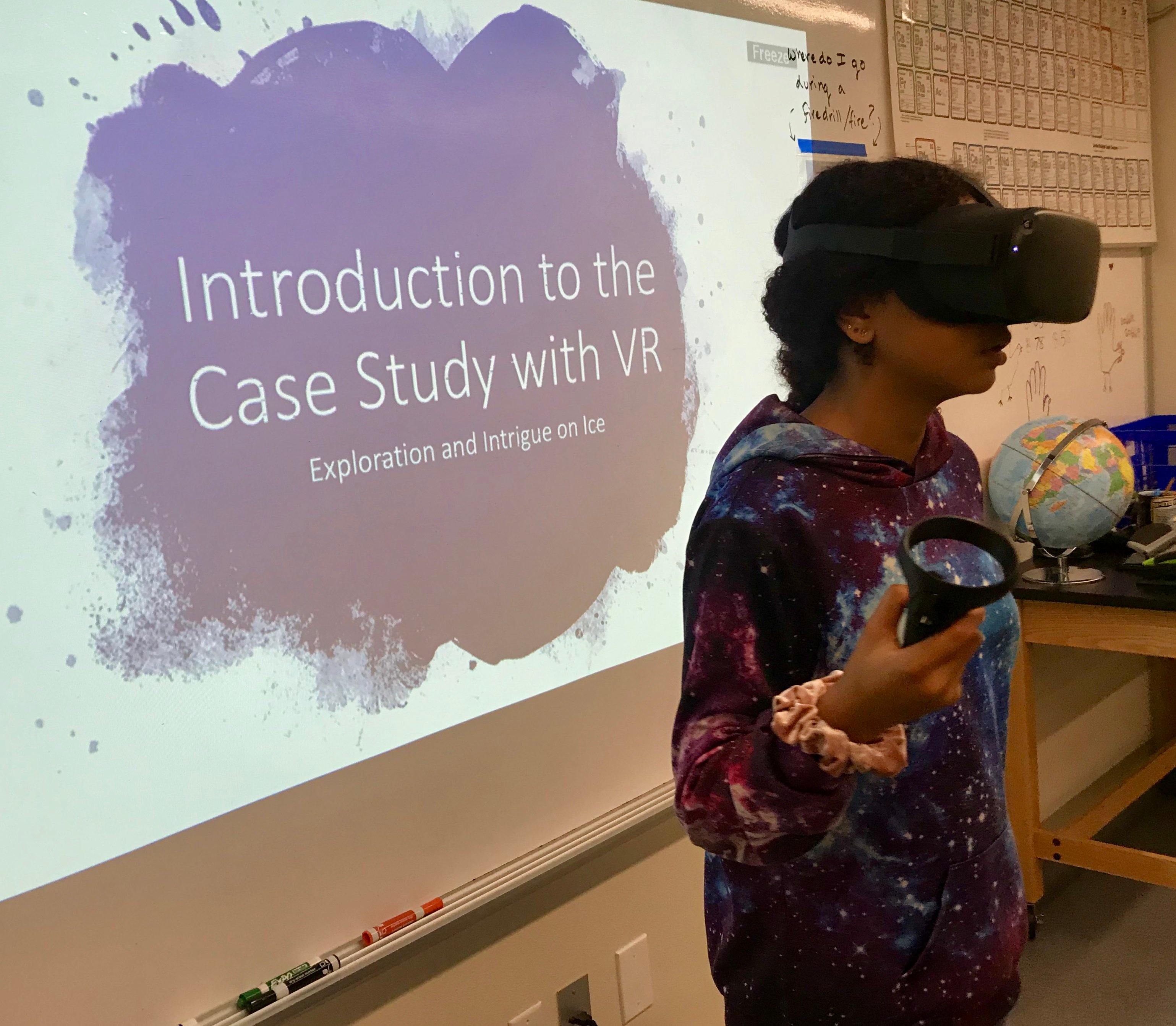 Student teams rotated through a series of virtual reality stations to learn, explore and solve the "Exploration and Intrigue on Ice" case. Students got to kayak through icy waters of Antarctica, observe wildlife and even climb up the side of a towering ice sheet using the National Geographic "Explore" VR app through the Oculus Quest VR headsets.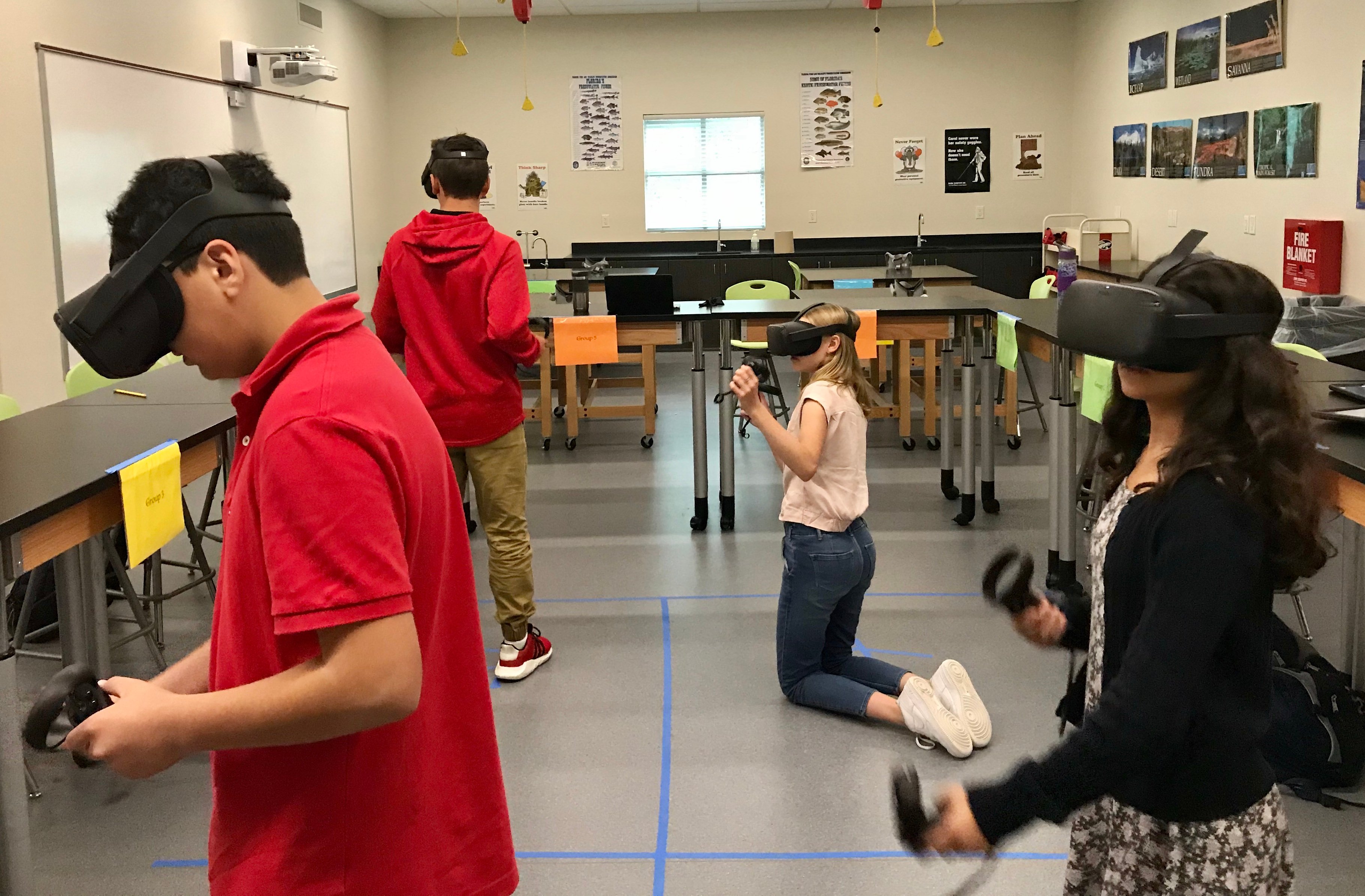 They then watched a 360 video presenting the dramatic view of the Arctic through the Oculus Go VR headsets. To learn more about Arctic glaciers and the North Pole, students followed two VR Google Expeditions with the help of Merge VR headsets.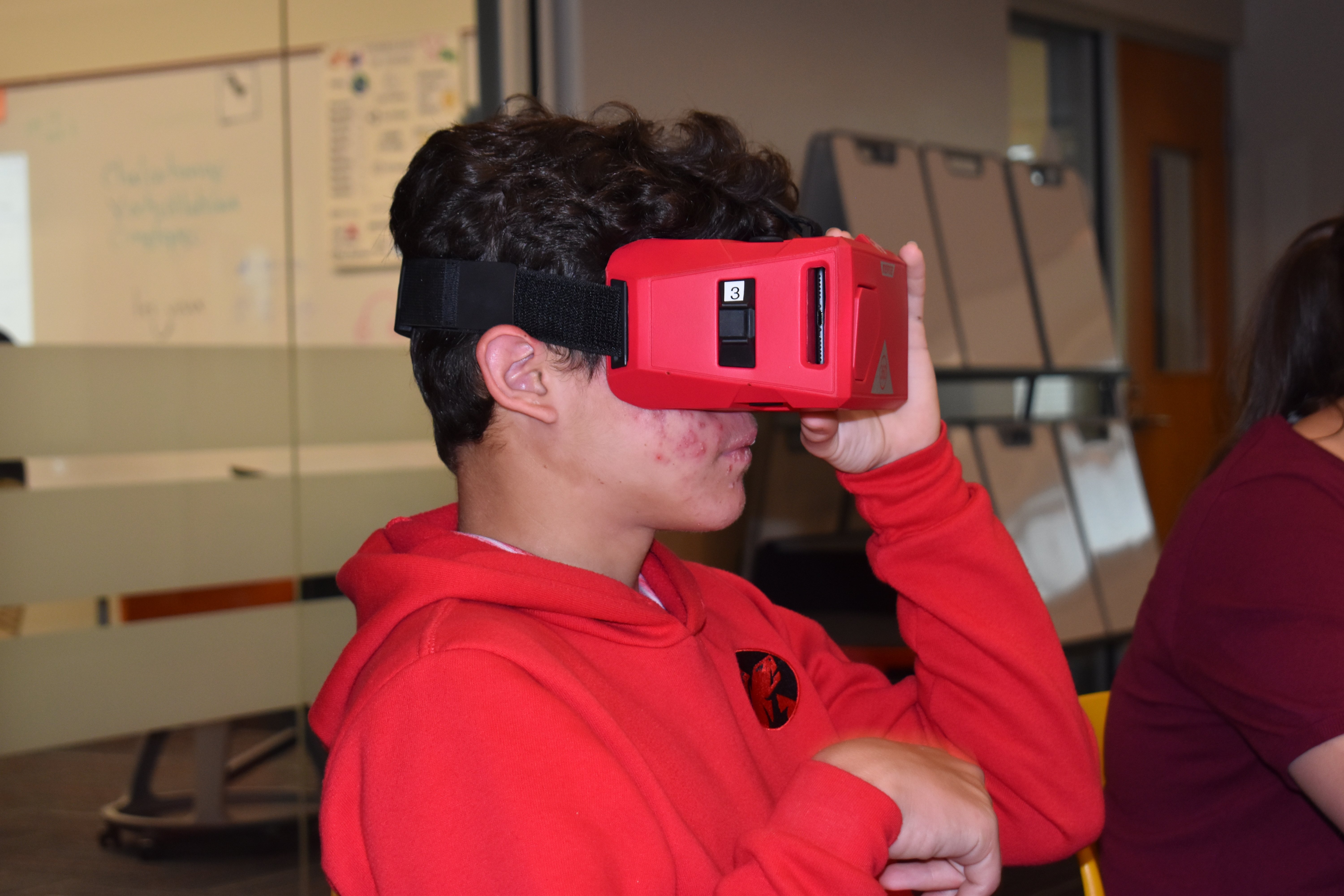 With a portfolio of different VR headsets at school, there's never been a better time to virtually explore what's out there, even when you are in class. The level of immersion you get from wireless VR is unparalleled, students truly feel as if they're traveling to a different place, using their instincts to explore and move through the environments.