Tampa Prep is excited to welcome the following faculty and staff on board for the new school year!
Learn more about all faculty and read their bios.
Chedeline Apollon | Health Coordinator
Even though I have been in Tampa for the last 5 years, I will always call Miami my home. I was born and raised in Miami and am the daughter of two Haitian immigrants. I recently completed my Masters in Public Health (with a concentration in Maternal and Child Health) from the University of South Florida and also received my Bachelors degree in Public Health from USF. I was fortunate enough to study abroad in London during my undergraduate degree and I loved it! During my free time, I really enjoy spending time with friends and family, reading and singing.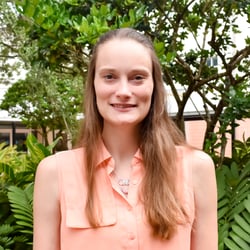 Kristen Emrich | Upper School Sciences (Chemistry)
Kristen originally pursued a career as a field researcher and was "pushed out of her comfort zone," and began to work closely with students. She really began to enjoy the "ah-ha" moment student experienced and developed a great passion for working with students and began to pour herself into teaching as an adjunct professor at University of South Florida at St. Petersburg and tutoring as the Director of Math and Science for Disciplined Minds. Kristin relaxes through reading, gardening, and crafting and looks forward to sharing her ability to adjust when students needed and help them improve their understanding. Kristen received her Bachelor of Science in Marine Science-Biology from the University of Tampa, and her Master of Science in Environmental Science, Policy and Geography for the University of South Florida, St. Petersburg.
Dave Folmer Upper School Mathematics
Dave comes to Tampa Prep via Jacksonville, the Caribbean, Japan, and Nepal, and fulfills a goal to return home to Tampa. Dave believes strongly in project-based learning, the value of innovative lesson plans and the inclusion of the Harkness method in his classroom. Dave is also a strong advocate for health and wellness activities. All of these are strong tenants of the Terrapin experience. We look forward to Dave's trademark energy and enthusiasm for education, his love for travel and a desire for students to become the best version of themselves each day. Dave received his Bachelor of Science in Engineering from the University of South Florida and his Master of Arts in Teaching, Mathematics from the University of Tampa.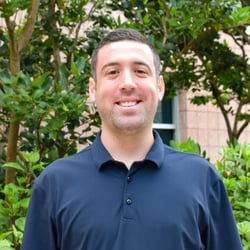 Daniel Gold Middle and Upper School Film Production
"I love working with kids. My Dad runs summer camps, so it just runs in my blood and teaching has always been the next step." Daniel is an award-winning screenplay writer, who has bridged the world of art and sport throughout his life declaring, "I have this artistic side that I have to express." Daniel is enthusiastic about the technological innovation that Tampa Prep offers and knows he can bring "Passion, expertise and fun to the role of Film Production." Daniel is also looking forward to contributing to the lacrosse program, having just left his Head Coaching position at Warren Wilson College and the Ashville School during COVID. Daniel received his Bachelor of Arts in Film Production from Emerson College and his Master of Arts in Visual Effects from the Savannah College of Art and Design.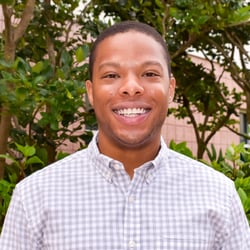 Doug Henton Upper English
Doug comes to Tampa Prep following four years of teaching at his alma mater in the public school system of his hometown in Connecticut. He is a caring and compassionate teacher who has moved mountains so that his students could be exposed to the literature and experience that is a regular feature at Tampa Prep. He has been a mentor and inspirational to hundreds of students, bringing English to life in what can be best described as similar to the Terrapin way. Doug is looking forward to continuing to integrate technology into the classroom, while intertwining Harkness into the daily experience. Doug is the first in his family to receive his Master's degree and has found inspiration in "the people who took chances and believed in me," and finds the opportunity to pay it forward as a "moral obligation." Doug has a strong belief in four pillars to success and I encourage you to let him share that vision with you at your convenience. Doug received his Bachelor of Arts in English from Connecticut College and his Masters in Secondary Education from Sacred Heart University.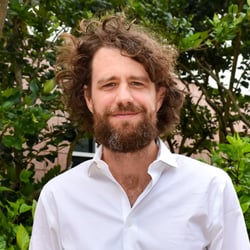 Peyton Lee Jones '02 | Upper School History
Peyton returns to his alma mater and joins the long legacy of alumni instructors at Tampa Prep. Many of you are familiar with Peyton as a substitute teacher and now he brings his talents to Cass street every day. Peyton is a soft spoken, published super intellect who has had a long career in higher education, teaching a broad spectrum of history courses, always with an eye on secondary schools. Much of his professional research has focused on the Civil Rights Movement and American History, thus his talents and credentials are a welcome fit for our History department. Peyton received his Bachelor of Arts in History from the University of Florida, a Master of Liberal Arts from the University of South Florida and his Doctorate in Modern American History from Tulane University.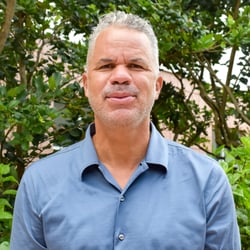 Daniel Kidd | Honors and AP Economics
Mr. Kidd is originally from Minneapolis, Minnesota and has taught at schools ranging from Inner-city alternative education to international private college preparatory. He has also worked part-time as a lifeguard, camp counselor, special education paraprofessional and a boys group home crisis counselor in his younger years. Mr. Kidd has taught internationally in Haiti, El Salvador, Mexico City, and Rio de Janeiro. He has immersed himself in the local communities be it listening to funky music in the favelas of Brazil or watching pickup soccer games on the backstreets of Peguy-ville Haiti. He prides himself on trying to get to places and see things that only the locals experience. His primary goal is to make economics interesting and relevant to his students. He has been known to use dry humor and stories about "the good old days" to keep his student's attention. He is an avid walker and addicted to public transportation. Part of his fitness program will be carrying his groceries home in his backpack, so if you see him on the streets, give him a honk.
Andrew Platt

|

Development Office Coordinator

After five years supporting development efforts at The Putnam History Museum and honing hospitality skills at the Monticello Motor Club, Andrew comes to Tampa Prep excited to join and support our school's development efforts. Andrew's background in social media, customer relationships management, events, marketing and understanding of independent school education are skills that are a welcome addition. Andrew has a "deep connection to, and understanding of, the city of Tampa; it's a place I now call home." Andrew's boundless energy, kind and calm persona and enthusiasm to help others are just a few of the endearing qualities of our new colleague. Andrew received his Bachelor of Arts in Economics and Political Science from the University of Tampa.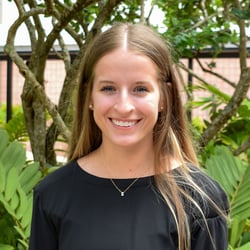 Samantha Speziale | Assistant Director of Admission
Samantha comes to Tampa Prep following her most recent career stop in higher education admission. Samantha brings a history of strong public speaking skills, knowledge of admissions and a familiarity of working with high school students. Samantha also brings a wealth of online platform skills for both admissions and events to the team. She is looking forward to connecting with the Prep community and translating the Prep experience to families seeking a new experience for their child. Sam's high energy and communication skills will be a welcome addition to Tampa Prep. Sam received both of her degrees from the University of Tampa, a Bachelor of Arts in Sport Management and Master of Arts in Professional Communication.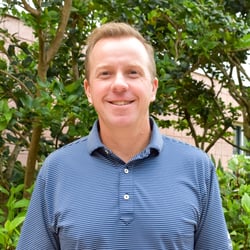 Mike Wagstaff | Director of College Counseling
Mike was drawn to Tampa Prep by the mission of the school, its stated characteristics of fairness, decency, and commitment to developing self-confidence and a sense of worth. Mike comes to Prep after eight years of service in a variety of roles at the Nichols School in Buffalo, most recently as the Director of College Counseling. Mike has also been a PGA Teaching Professional, and is a retired professional hockey player. A man of many diverse talents, Mike is most looking forward to connecting with the student, and the Tampa Prep community as our students begin their transition to the next phase of their lives. Mike is kind, soft spoken, and eager to support our students. Mike received his Bachelor of Arts in Sports Management and Business from New England College and completed his certificate in Leading with Evidence in Schools: Data and Research Literacy from Teachers College, Columbia University.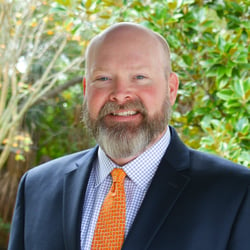 Shamus Warren '92 | Director of Annual and Leadership Giving
As a fourth-generation Tampa native I was fortunate to call Tampa Prep my high school home. After graduating in 1992, I attended Auburn University to pursue a career in aviation. After following the twists and turns on the road of life, I graduated in 1998 with a pilot's license and a degree in Political Science and returned to Tampa in to begin a 19-year stretch as a Financial Advisor. I married the love of my life in 2005 and was blessed to become a dad to my son in 2009 and my daughter in 2013. In 2017, I ventured into non-profit fundraising as the Director of Development and Major Gifts Officer for the National Pediatric Cancer Foundation. It was there that I earned my CFRE designation. In the summer of 2021, I was offered the amazing opportunity to join the Development team at Tampa Prep. I am so excited to be back home and have the opportunity to lend a hand in elevating our school to new heights!