When spring rolled around and students returned in full from spring break, the middle school faculty knew that they needed to do something wonderful to make the sort of middle school magic that Tampa Prep is known for, and so was born the Riverfront Redesign Project.
Tampa Prep delights in its downtown location, which offers a unique opportunity for students to explore urban spaces and solve problems that face urban areas. Middle school students were tasked with redesigning Prep's riverfront space to continue the riverwalk experience that is provided by Julian B Lane park.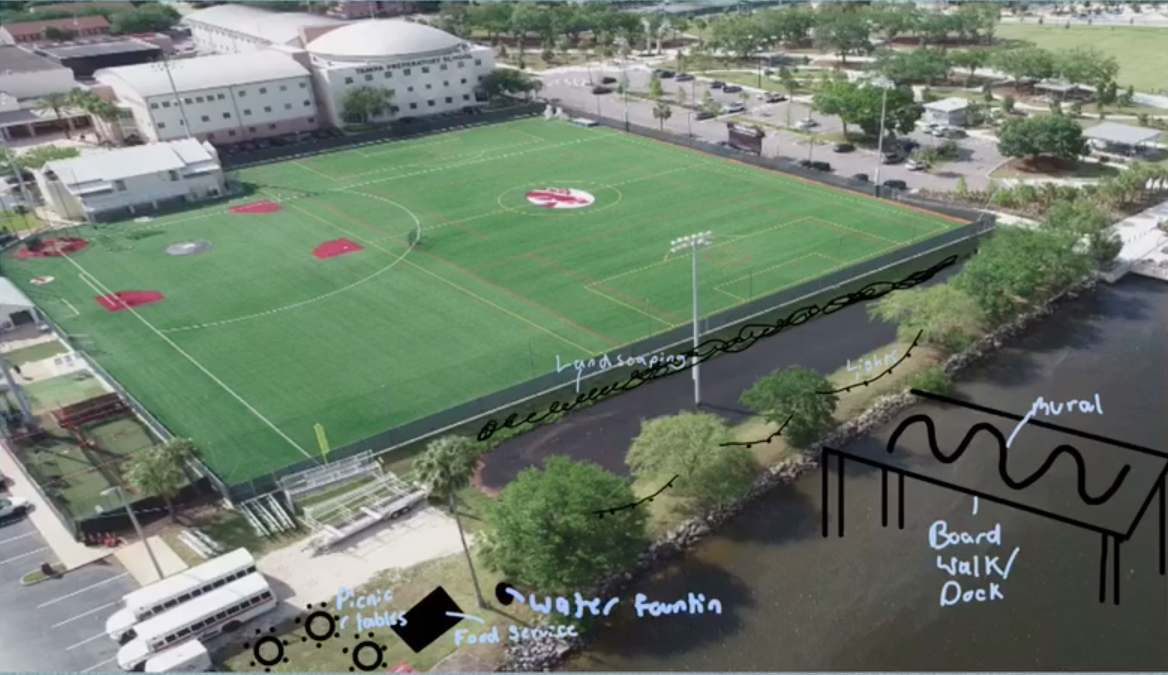 This space is located behind the baseball field, along the edge of the parking lot and runs the full length from Cass street to JBL park along the Hillsborough river. The city will eventually be connecting the University of Tampa campus and Julian B. Lane via this space, so the task assigned to the middle school student teams was authentic and personal.
To launch the project, students experienced three scavenger hunts at JBL, Curtis Hixon, and Waterworks parks, in orderto become familiar with the riverwalk park system, urban park design, and understand the role parks play in the lives of the park users. On the visit to Waterworks, students took packed lunches and enjoyed a picnic. Some students were lucky enough to spot an alligator and dolphins playing!
Upon completion of the scavenger hunts, students were introduced to the project, given measurements for the space, requirements, and constraints. In small teams they then were given time over the next few weeks to create their dream park space.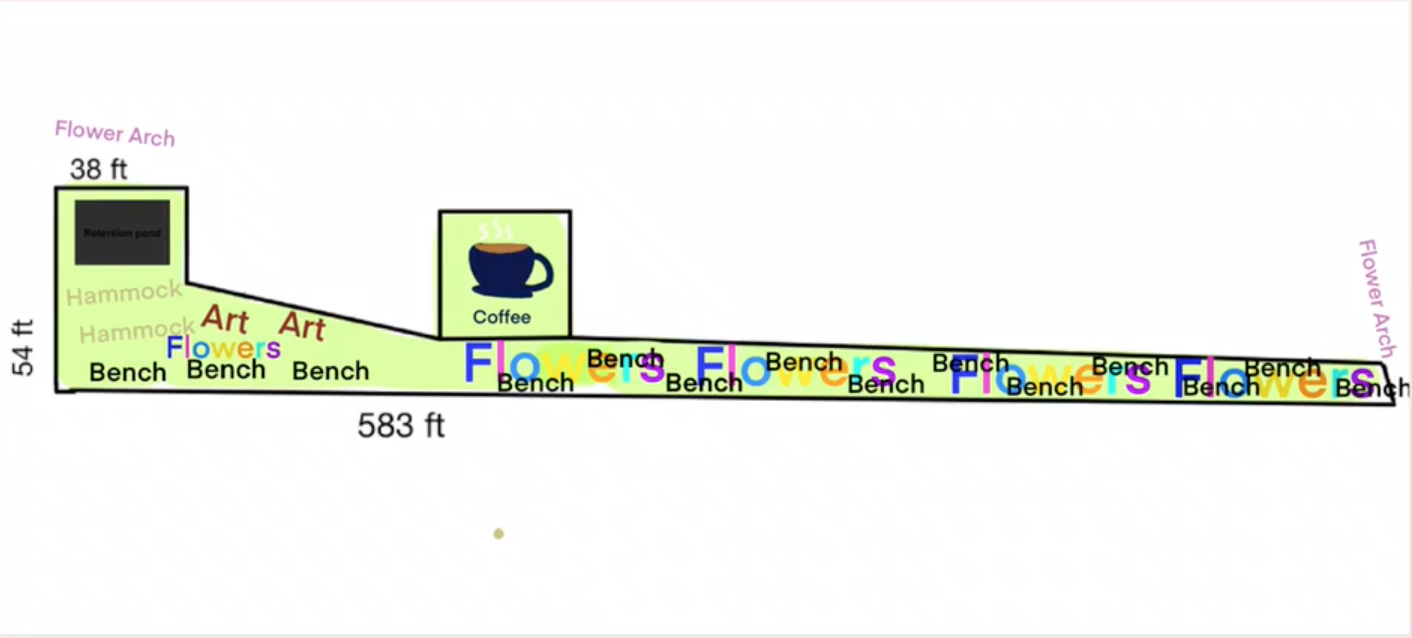 Teams considered things like: What will our park be named and why? What amenities will the park offer? How will users access our park? How will you pay hommage to the people, history, and culture of Tampa in your park? The results were exciting! Here are some of the standout projects after all submissions were reviewed by the middle school faculty. We commend all of our students for their work, creativity, and visions!

Click below to see the top 6 projects!