Every year since 2007, Ms. MaryBeth Hill takes her Language and Culture students to Ybor for an informational scavenger hunt.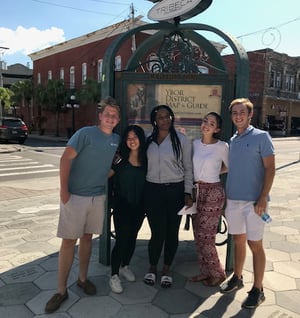 Before the scavenger hunt, students research Ybor City history, Vicente Ybor, José Martí and the societies that surround the area.
Students use information provided to them as they walked around and uncovered the hidden secrets of Ybor.
Their adventure ends with a delicious dinner at the historical Colombia Restaurant.